Use your existing eConduit integration to offer Clover to your merchants
By integrating Clover to your point-of-sale system2, you enable your merchants to take payments without the high cost of enabling chip-based payments or losing your merchants to a compliant competitor.  Clover is a payments-as-a-service platform. Give your point-of-sales more flexibility and get the ability to build customer-facing experiences that your merchants make stand out.
From economically accepting payments to running your entire business, Clover1 is the all-in-one system businesses have been looking for.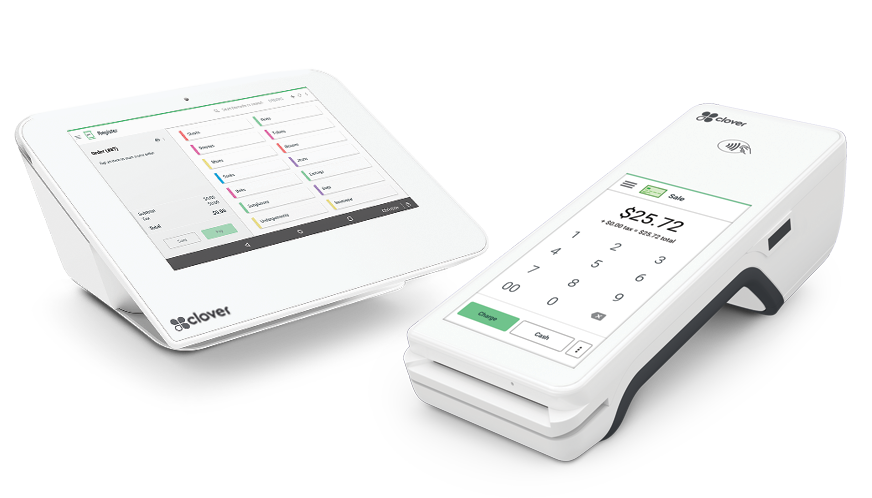 Clover Flex helps you do business where your customers are. It's ultra-portable, so it's perfect for checking out at the counter, at the table, in the aisle, or on the road.
Clover Mini is the sleekest, most flexible counter-top payment terminal around. You can start simple and ramp up or get everything you need from the get-go.
With Clover, you have access to your sales from anywhere:  track sales in real time, as they come in, wherever you are. Just pull up your web dashboard on your mobile phone or tablet. And, ramp up your Clover with best-in-class apps that provide you with the opportunity to manage your employees, sync with QuickBooks, accept gift and loyalty cards, and so much more.
To learn more, contact Mohamed-Ali Kessentini via email, 647-286-0255 or visit www.clover.com/ca.

1 Clover, a First Data Company, is the fastest-growing established payments and point-of-sale platform, with more than 1 million devices shipped globally. We improve merchant productivity and growth with secure cloud-based software, deep data analytics, purpose-built hardware, and a broad ecosystem of business management tools designed to customize our platform to meet any merchant need.

2 POS systems using eConduit with First Data Canada will not pay eConduit fees and leverage their direct, agent, financial institutions, ISOs and internal sales resources. First Data Canada also offers ISO/agents and referral programs for companies looking to support and sell payment services in Canada.